Greetings!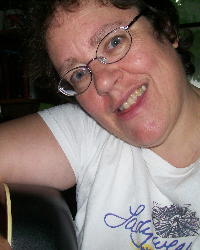 Ladyweave is Gretchen Ohmann. I'm relatively close to Chicago, in the southwestern corner of Michigan where I've made my home since the 70s. With the encouragement of family, friends and colleagues, I've developed my skills in web design through an early apprenticeship in a print shop, on-the-job training in typesetting shops, and many - many! - years screen printing in a small t-shirt business.

Shade Tree Tees existed from the late 70s until my late partner Patrick and I closed it in 2004, wanting to move on to other things. During those decades, we designed, printed and sold shirts and other wearable and usable items in our local area. We won awards for our design work along the way, and worked with a lot of terrific people, all dedicated to creating exceptional quality goods for our customers.
I carry those ideas forward into designing web sites. I've worked with a number of non-profit organizations who wanted their web site to be functional as well as visually interesting. Getting into Content Management Systems (CMS) at the behest of a colleague led me into the habit of researching and gathering the tools necessary to keep track of information and do tasks online. The growing "virtual office" trend means more people need to be able to do their work in an online environment, and that applies to small businesses/groups as well as large.
My specialty has been meeting the needs of those smaller organizations with those CMS tools. My philosophy is that you don't need deep pockets to look businesslike and professional online.
I've focused on Joomla CMS, since my research showed it to be extremely versatile. There is a virtual horde of developers working on tools (extensions) for Joomla sites, and the community of users and developers is open and encouraging. These days I'm gaining experience in WordPress because they are adding many functions that had only been available with the larger CMS systems. With WordPress, the setup time is quicker and there are many administrative tasks you can handle on your own with less training.
I am employed half-time with a non-profit organization, and devote the rest of my working hours to web design and training. So I can design and set up your site. I'll ask you questions about what your organization wants to present online, and what they might want to do that these online tools could facilitate.
If you are already working with a Joomla or WordPress site, I'm happy to work with what you have, offer technical assistance, or train you to do the tasks you need to do.
Call me!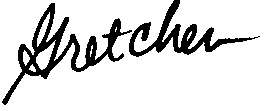 269-369-1114
This email address is being protected from spambots. You need JavaScript enabled to view it.